Our Story
FIMAC creates sincere customer interest for our clients brands by partnering with the clients to solve complex customer acquisition issues and drive results. We believe that to build loyal relationships and connections between you and your customers, you have to be intentional. Our team designs, builds, personalizes, and manages client experiences for some of the world's most successful brands.
We are a full-service customer acquisition and brand loyalty company. Whether you are new in the client acquisition marketplace or need to evolve your path forward, we can help get you there. Our team of always-curious and creative marketing technology experts are passionate about delivering the most equitable client acquisition experiences.
Our Approach
The volume of information in the marketing technology space can be challenging to navigate. Our promise is to distinguish ourselves with our partnership and our unparalleled service.
As a brand trying to build a better relationship with your customers, what do you need?
How do you create the experience you want your customers to have?
How do you achieve your organizational goals while also being 100% authentic to your brand promise?
How can you leverage and better integrate your existing technology investments?
If you have questions, we have answers.
We listen to understand your most complex business challenges. We want to help.
We leverage the deep industry knowledge of our subject matter experts to determine a solution that is right for you. Technology is only as good as the strategy that guides it.
With powerful enterprise marketing capabilities, we enable our clients to connect with each customer to create a differentiated experience, consistent with your brand promise and values.
We build relationships, set realistic expectations and deliver consistently and with excellence.
Global Reach &
Local Presence
With a network of offices in North America and Internationally, we focus on serving our clients wherever they are in the world. See the industries we serve »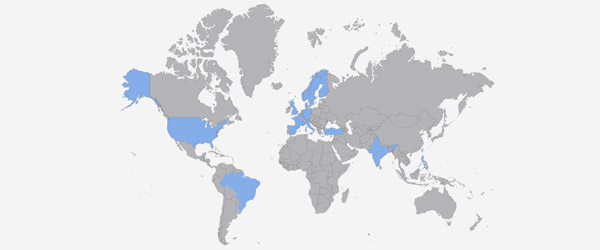 312 Clients &
marketing partners